"I should ask that the gift to each child in the world be a sense of wonder so indestructible that it would last throughout life…"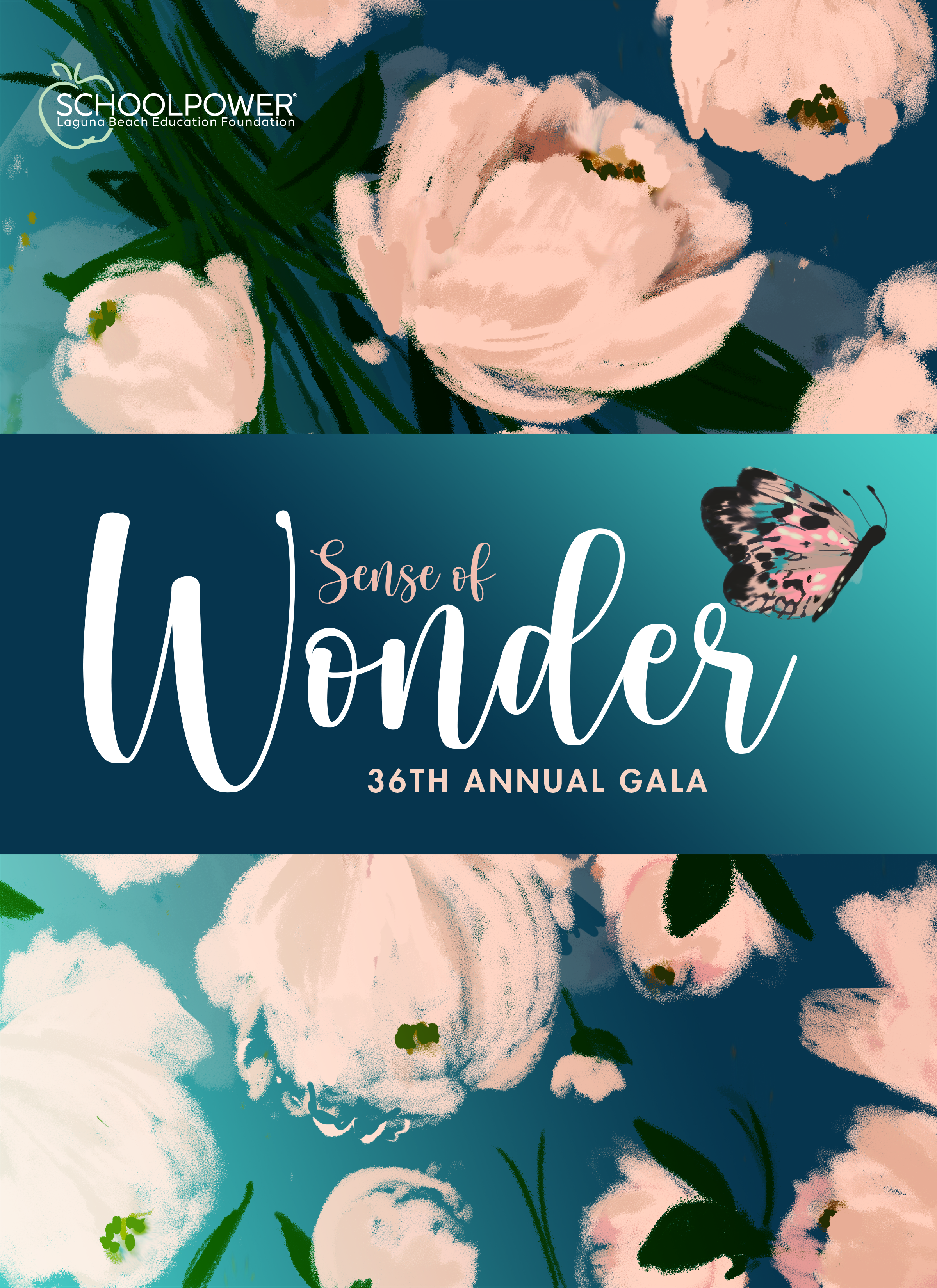 Join us on March 19 at the Ritz-Carlton!
We invite you to join us in support of Laguna Beach students.
Saturday, March 19, 2022
Five o'clock in the evening
The Ritz-Carlton, Laguna Niguel
Cocktail Reception | Silent & Live Auction | Dinner | After Party
Formal Attire with a touch of whimsy
Limited space available! Gala tickets are purchased through your gift to SchoolPower's annual campaign.
$900 :: Single ticket plus Laguna Locals Cards and designate 20% of your contribution
$1800 :: Two tickets plus Laguna Locals Cards, designate 20% of your contribution, and recognition as a founding supporter of SchoolPower's Family Resouce Center
$3600 :: Bring your friends! Four tickets plus Laguna Locals Cards, designate 20% of your contribution, and recognition as a founding supporter of SchoolPower's Family Resource Center
If you have already made a donation and would like to increase it to include tickets, simply donate the difference. We will total your contributions for the school year. Please email info@lbschoolpower.org with any questions.
how you can support the gala
Don't miss the Box Blitz!
Box Blitz is an Instagram-driven giveaway designed to create excitement and anticipation in the community (among attendees and non-attendees alike) for the SchoolPower Gala. Giveaway runs the week of Feb 14-18. Five retailers and restaurants will be giving out the boxes for the five days of the week. The first five people to each location get a box…filled with a special surprise (discount coupon, gift card or item).
Sponsor the Gala
With your Gala sponsorship, you'll have a chance to interact with a high energy, incredibly generous group of about 300 local supporters who attend our event at the Ritz-Carlton. In addition, your sponsorship will be highlighted in event emails, social media, and advertising, as well as our online auction catalog, reaching thousands of community members.
Donate an Auction Item
Donate an item, experience, gift certificate, or gift basket to our auction. Your donation will be viewed by over 300 guests at the event and by supporters participating via mobile bidding from anywhere in the world. As a donor, you'll be featured in our online auction catalog, and receive recognition in print and digital publications.
Have an auction donation in mind? We'd love to talk with you to see if it will be a fit for our event. Connect with us at info@lbschoolpower.org or 949-494-6811.
Bid in the Silent Auction
Mobile bidding is accessible worldwide to all supporters who wish to participate in the auction, even if you cannot attend the event. The auction catalog will be online the week of March 14.