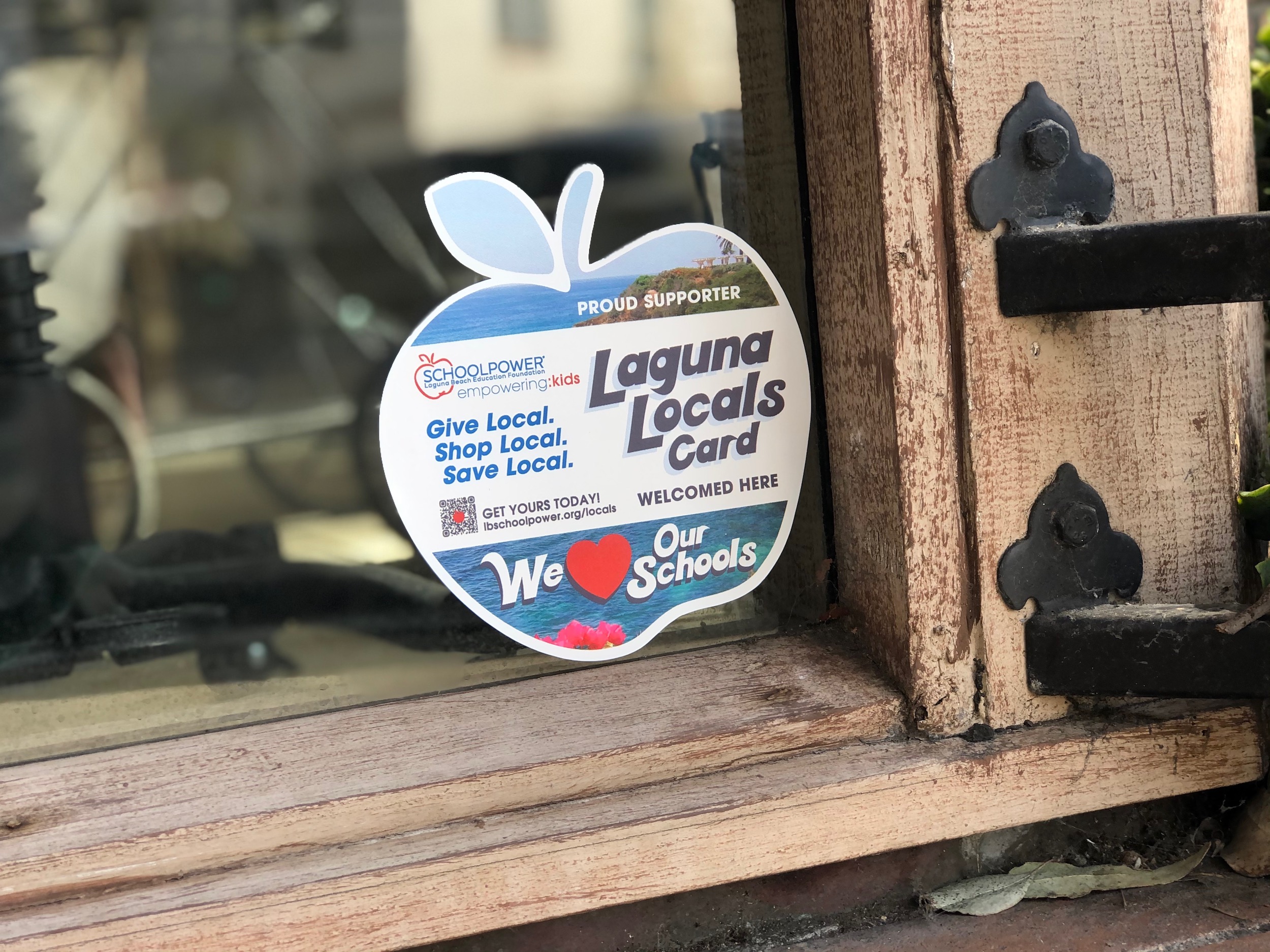 Give Local. Shop Local. Save Local.
Your donation can pay for itself! A donation of $100 or more to SchoolPower entitles you to receive two Laguna Locals Cards for discounts at over 120 participating businesses in Laguna Beach. Use your card every time you shop in town and enjoy special discounts at some of Laguna's most popular retailers, restaurants, spas, professional services and more.
Laguna Locals Cards are valid during the current calendar year. We'll mail your Laguna Locals Cards as soon as possible after we receive your donation.
Didn't receive your cards? Let us know.