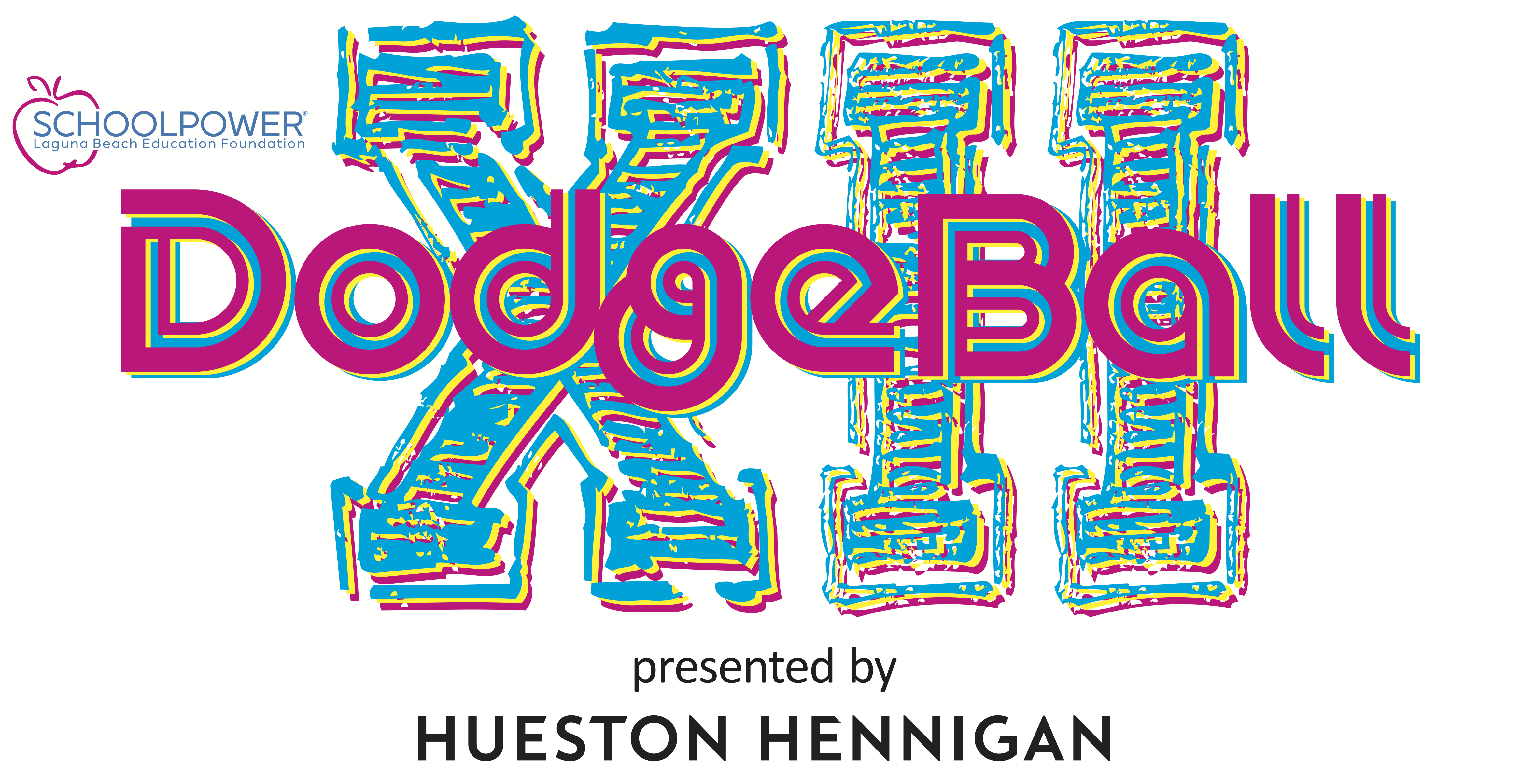 More than 370 costumed players on 47 teams bounced, blasted, and bumped balls at Laguna Beach High School on October 10 for SchoolPower's 12th annual Dodgeball Tournament.
"The dodgeball tournament is the best! Seeing the boys and girls play together in a light-hearted and competitive sport with hilarious costumes is so much fun for the kids…and parents," said Zane Sweet, whose son played for Da Evil Minions. This event "is the perfect opportunity for our community to come together," added Craig Ballard, first-time coach of the Eminem's. "It's a great reminder of how lucky we are to live in this beautiful city surrounded by people who really care."
Dodgeball XII was presented by law firm Hueston Hennigan. Livel Real Estate Meital Taub Luxury Group, Ballesteros Real Estate Group, Willhoit Construction, DiGiovanni Orthodontics, Hobie Surf Shop, and The Ranch at Laguna Beach joined as Court Sponsors. The popular event raised over $14,000 for SchoolPower, the non-profit education foundation that has raised money for Laguna Beach public schools since 1981.
Masterminded by Dodgeball chairs Christy and Brian Rayburn, Tuesday's event could not have taken place without the enthusiasm of hundreds of parent coaches, cheering spectators, and volunteer referees and timekeepers. Carrie Gardner's El Morro kindergarten and 1st grade kids were there to cheer on their older friends—and admire the costumes."It's our favorite spectator sport of the year!" she said. Exuberant costumes including sparkles, wild wigs, eye-popping color, and tutus could be seen in every corner of the gyms. A DJ in the LBHS courtyard boosted the excitement, plus players enjoyed Handel's Homemade Ice Cream, Wigz sandos, tacos, and snacks.
Master of Ceremonies Christy Rayburn, Erin Berryman, and Stacey Johnson announced action on the courts in both LBHS gyms. Competition between teams was fast and furious across all three divisions, focus was fierce, and cheers erupted from team tribes at each match rotation. Thurston 7th grade student Destin Deng embraced the teamwork spirit of the event. "Dodgeball is one of the things I look forward to every year. Thank you so much to our coach and all of the parents that made this happen," he said.
Beyond bragging rights, champions from each division won up to $500 in prize money to designate to a school program of their choice.
"From costumes to gameplay, the afternoon was filled with happy kids, proud parents, and intense competition. The volunteers were amazing. The entire event was well organized. SchoolPower really knows how to bring our community together!," said 6th grade parent Maria St. John.
Shout-out to event photographer Candice Dartez who donated her time and captured amazing shots of the 3rd-6th grade teams. Candice's photos are available for purchase from her Smug Mug site.
Special thanks to volunteer Peter Black who caught even more action on camera and the 7th-8th grade group shots. View Peter's photos.

CONGRATS TO THE DODGEBALL XI CHAMPIONS
3rd – 4th Grade Champions: UntouchaBALLS
5rd – 6th Grade Champions: Da Evil Minions
7th – 8th Grade Champions: Ninja Balls
BRAGGING RIGHTS FOR THE BEST DRESSED TEAMS
3rd – 4th Grade Best Costume: Eminem's
5th – 6th Grade Best Costume: Da Evil Minions
7th – 8th Grade Best Costume: Baby Ballers
THANK YOU!
EVENT CHAIRS & VOLUNTEERS
Huge kudos to dodgeball chairs Brian and Christy Rayburn for their unwavering energy! Dodgeball would not be possible without the support of LBHS (special thanks to Athletic Director Denise Selbe!), and the over 500 players, coaches, referees, scorekeepers and organizers who rally each year. It's truly a community event!
SPONSORS
Dodgeball XII is made possible by our Sponsors. Huge thank you to Hueston Hennigan for their support of SchoolPower as our Presenting Sponsor and our court sponsors in both gyms.