Monday, May 9, marked the sixth annual Three Clubs Barefoot Canyon Classic at The Ranch at Laguna Beach, benefiting SchoolPower. The event sold out in record speed and grossed over $65,000 to support Laguna Beach students through SchoolPower.
Eighty-eight barefoot golfers kicked off the afternoon's festivities with a friendly nine-hole, four- or five-person scramble competition. As in past years, players tackled some nontraditional shots, including teeing off while wearing oven mitts and and shooting the ball with a pool cue. They also gave it their best shot at games with exciting prizes, such as aiming for a 15-foot circle to earn a Meital Taub Properties Yeti and trying for a hole-in-one to win a 1-year lease on a BMW from Alexander Imports.
"This year's Barefoot golf event was absolutely the most memorable community golf experience. 'Let your hair down, take off your shoes and just have fun' is the vibe," said golfer, LBUSD parent, and Larsen executive chef Craig Strong. "What Mark Christy and The Ranch have created is so fun and definitely very Laguna Beach. Beautiful scenic canyon course, fun games, friendships, and great food and drinks–all to support the next generation of young learners. This is a must-do event!"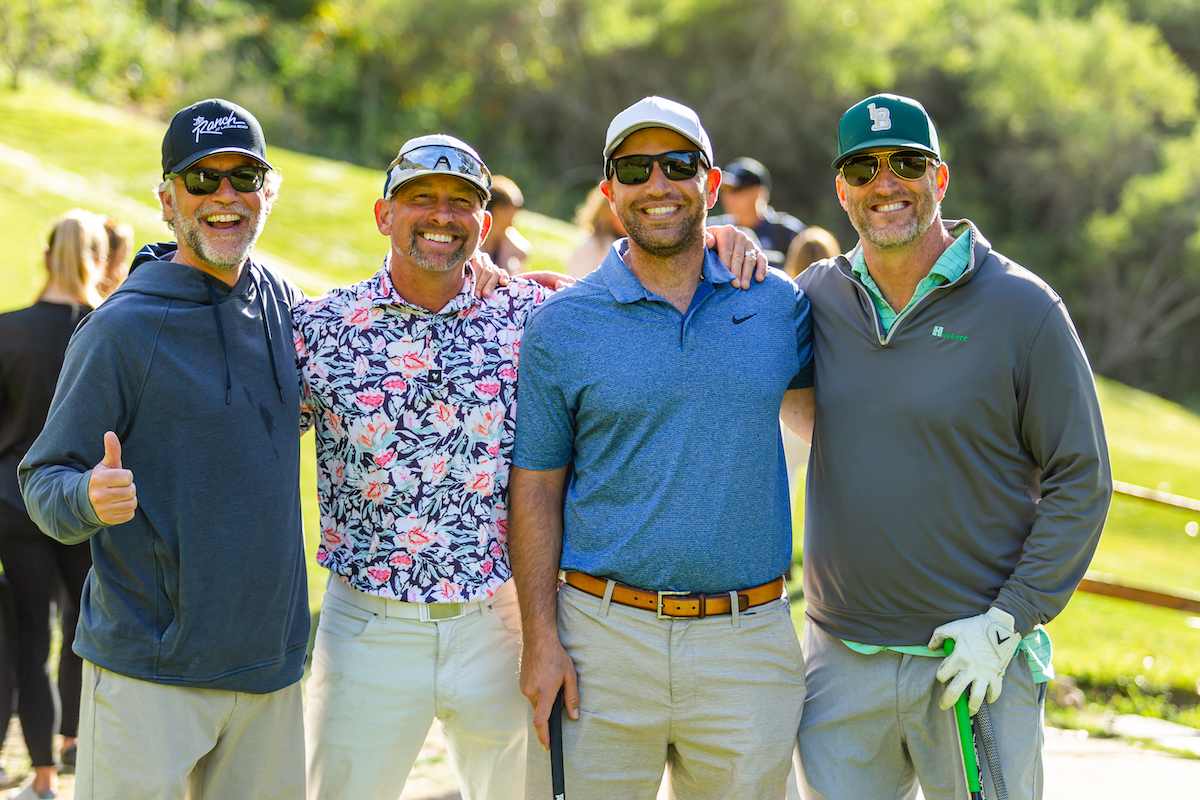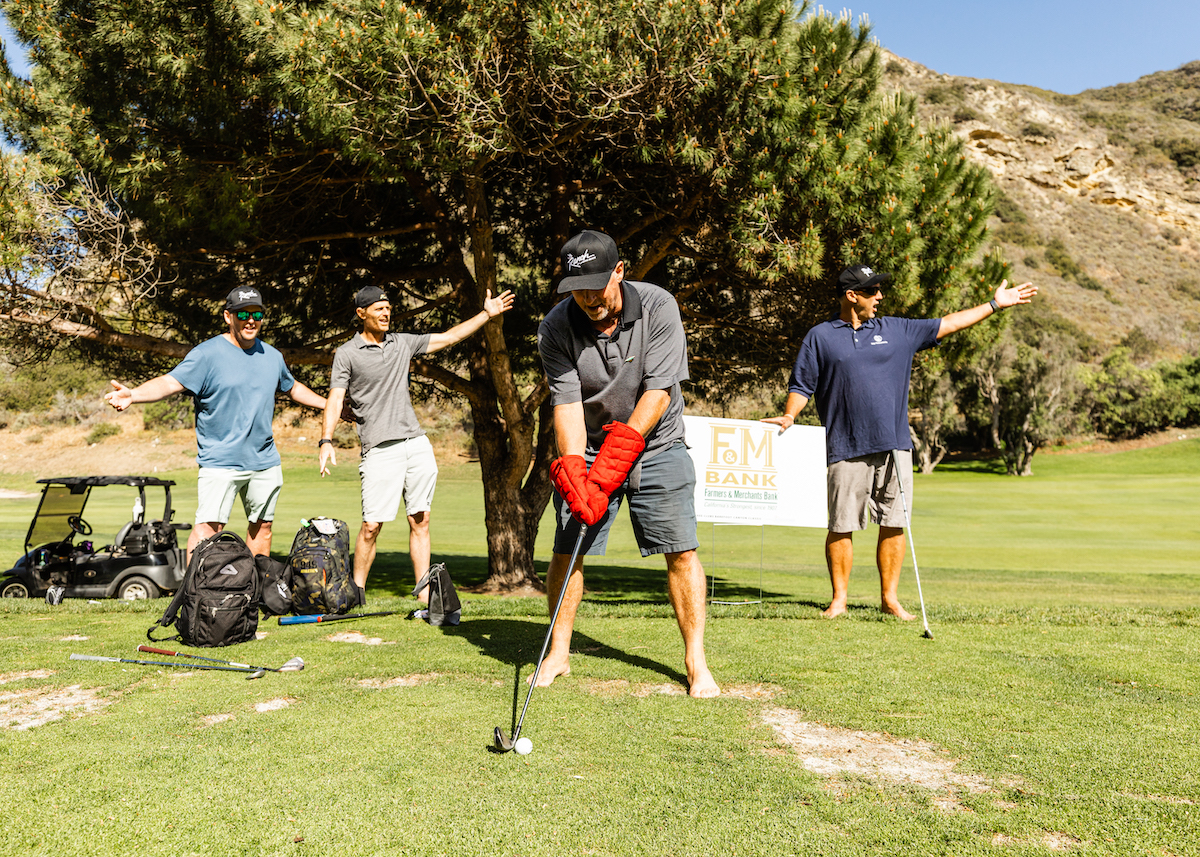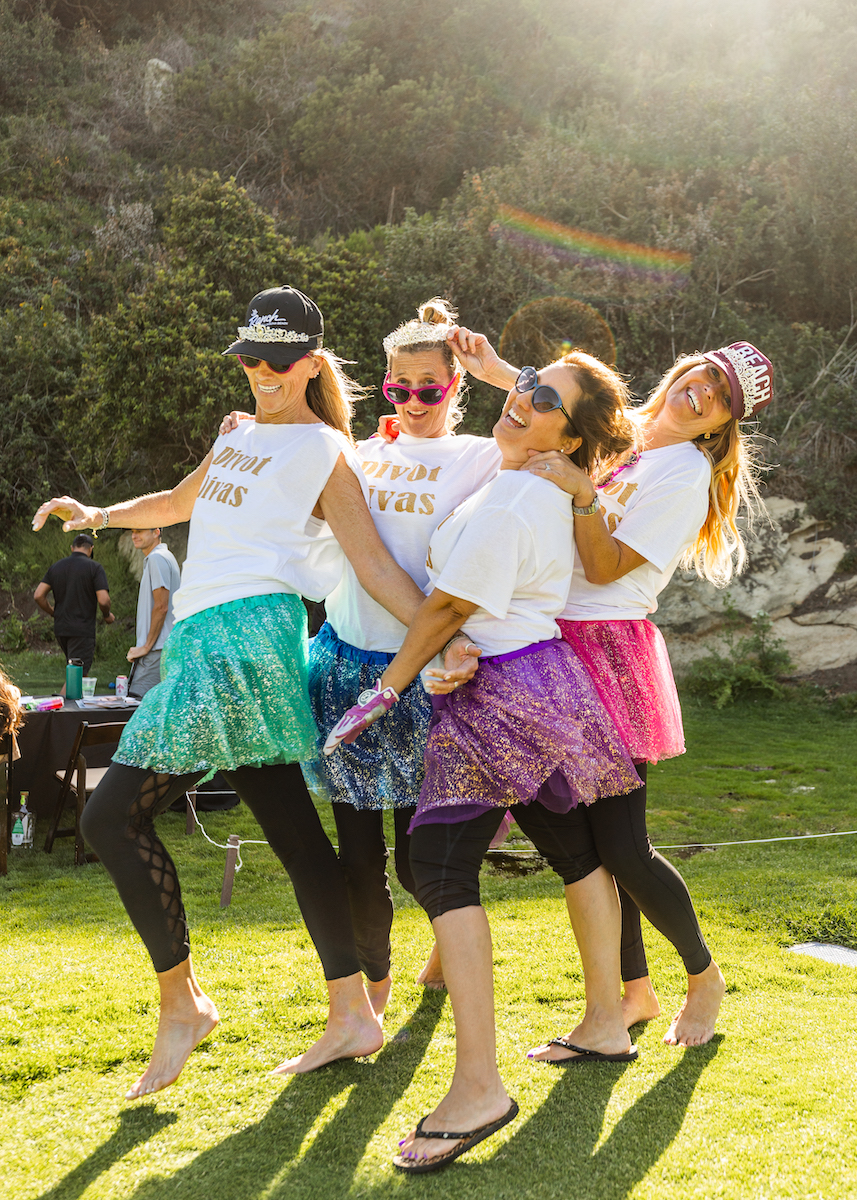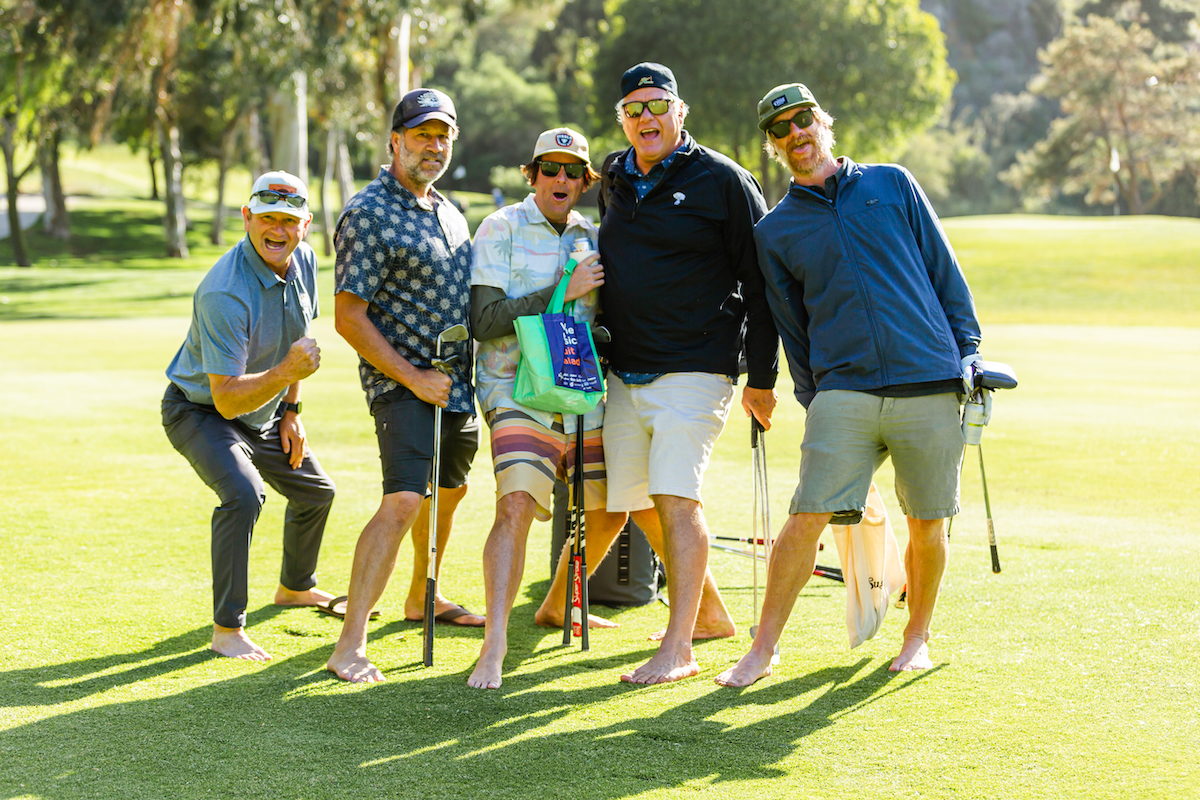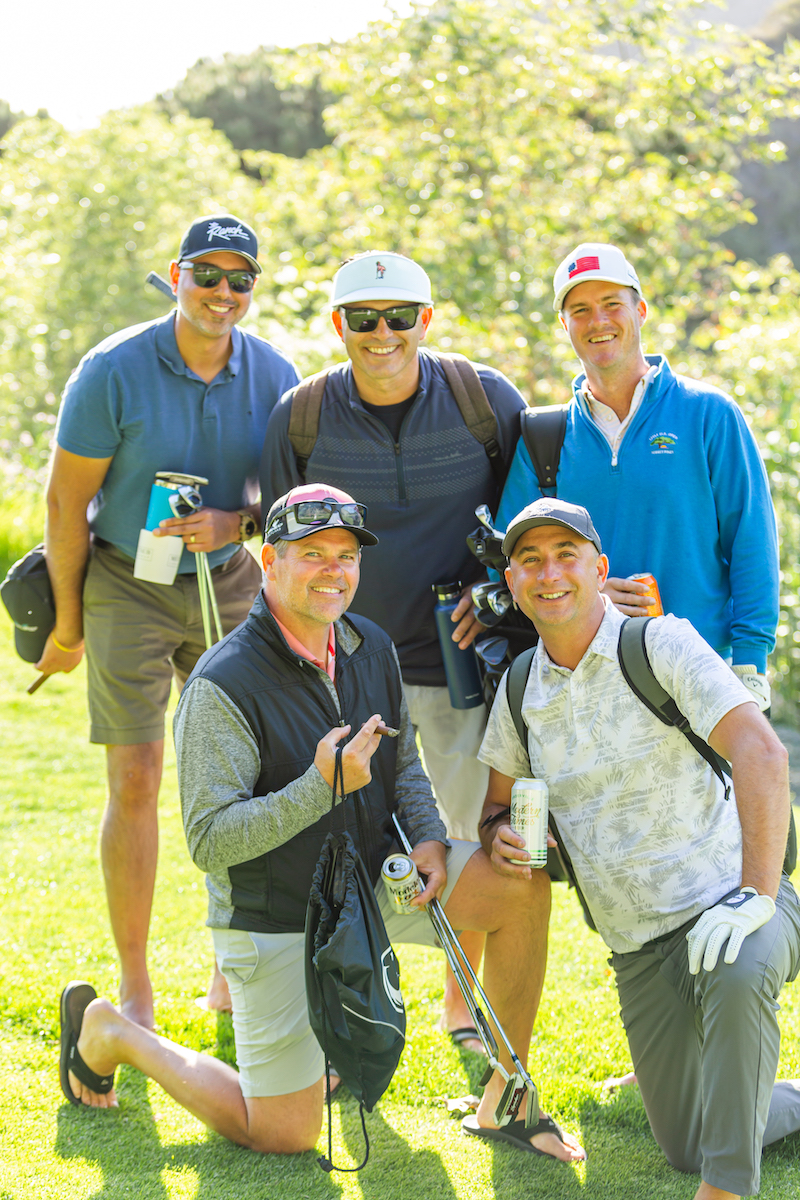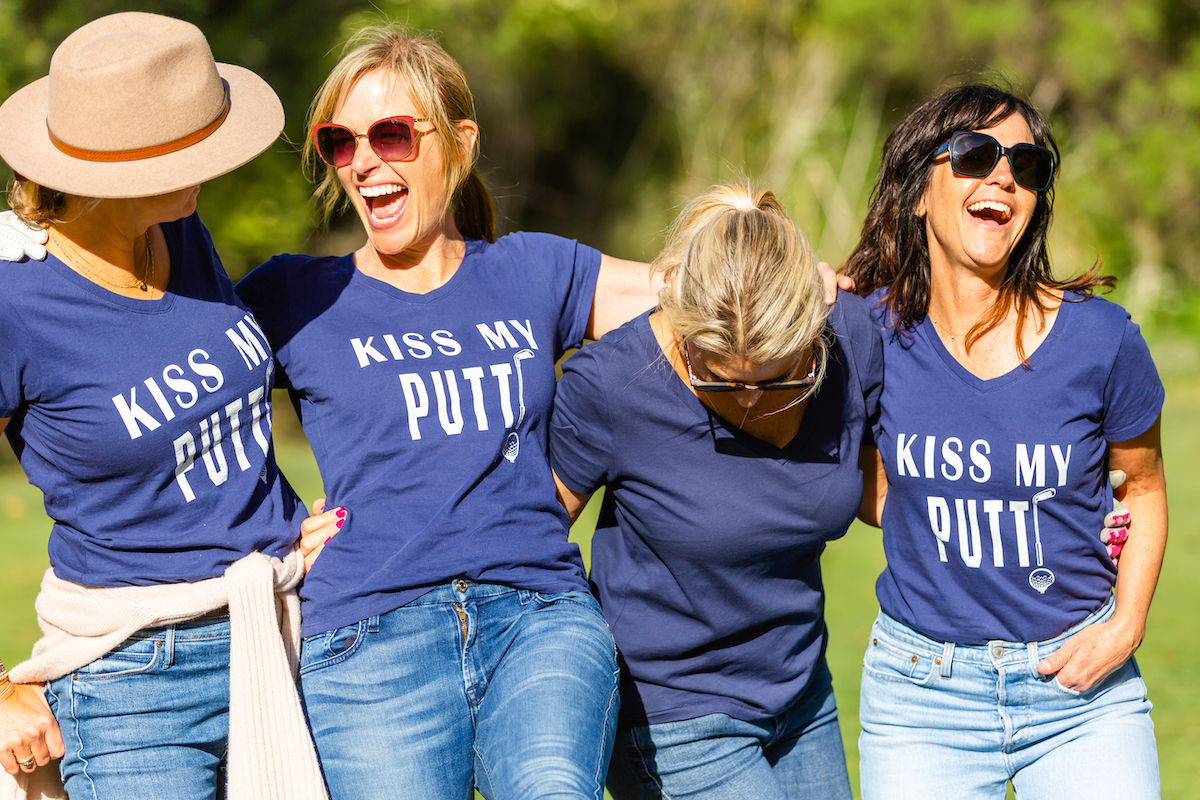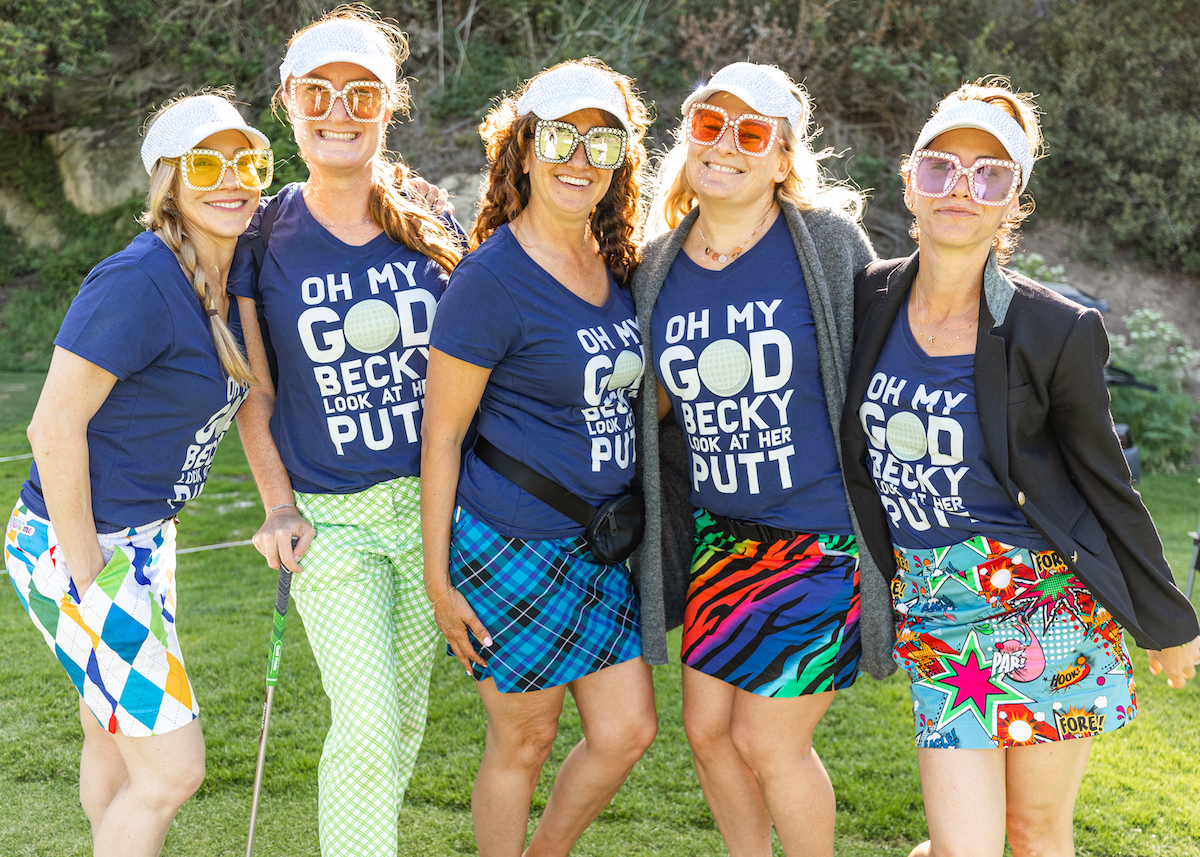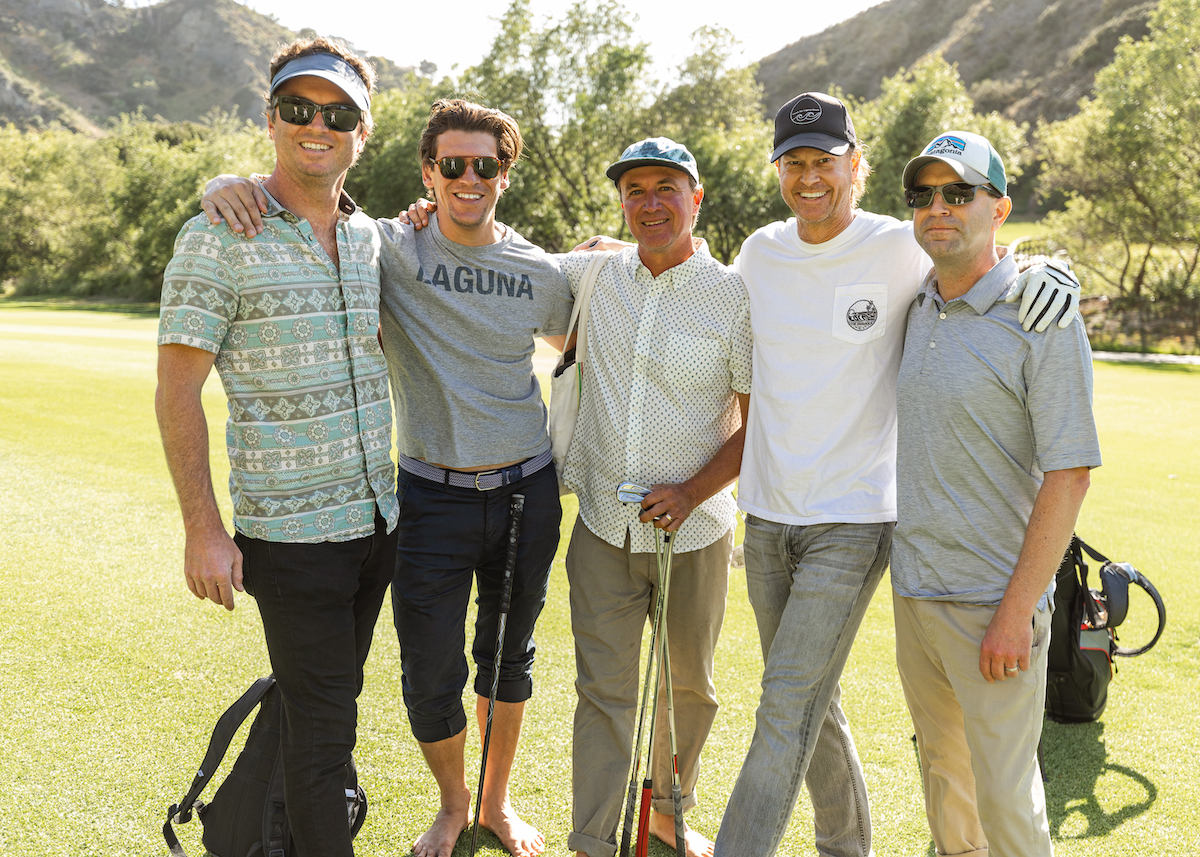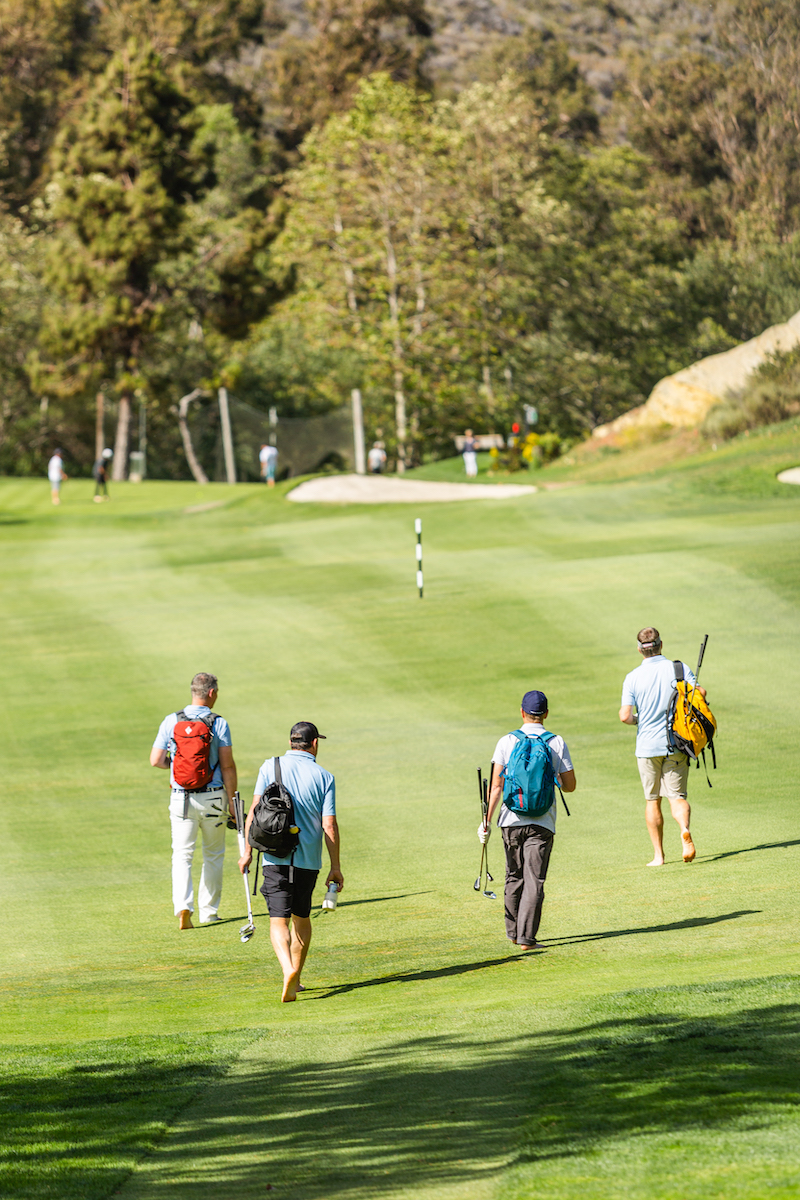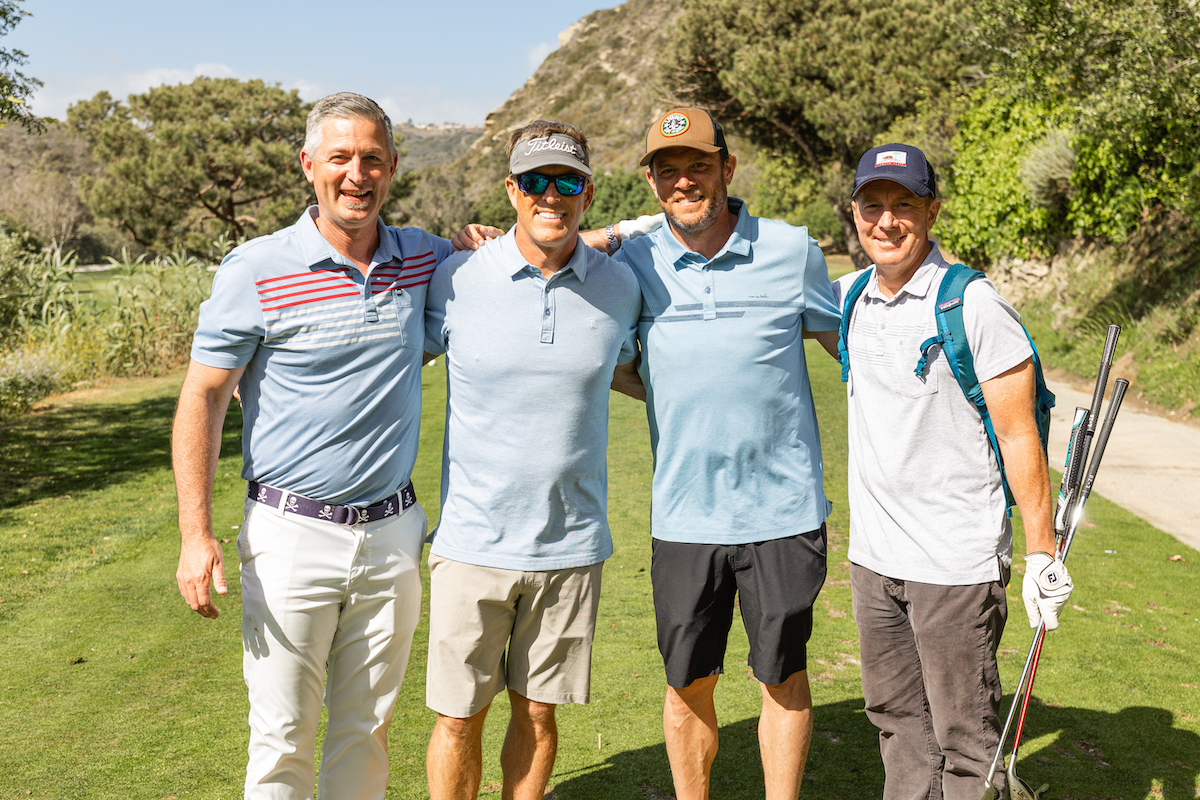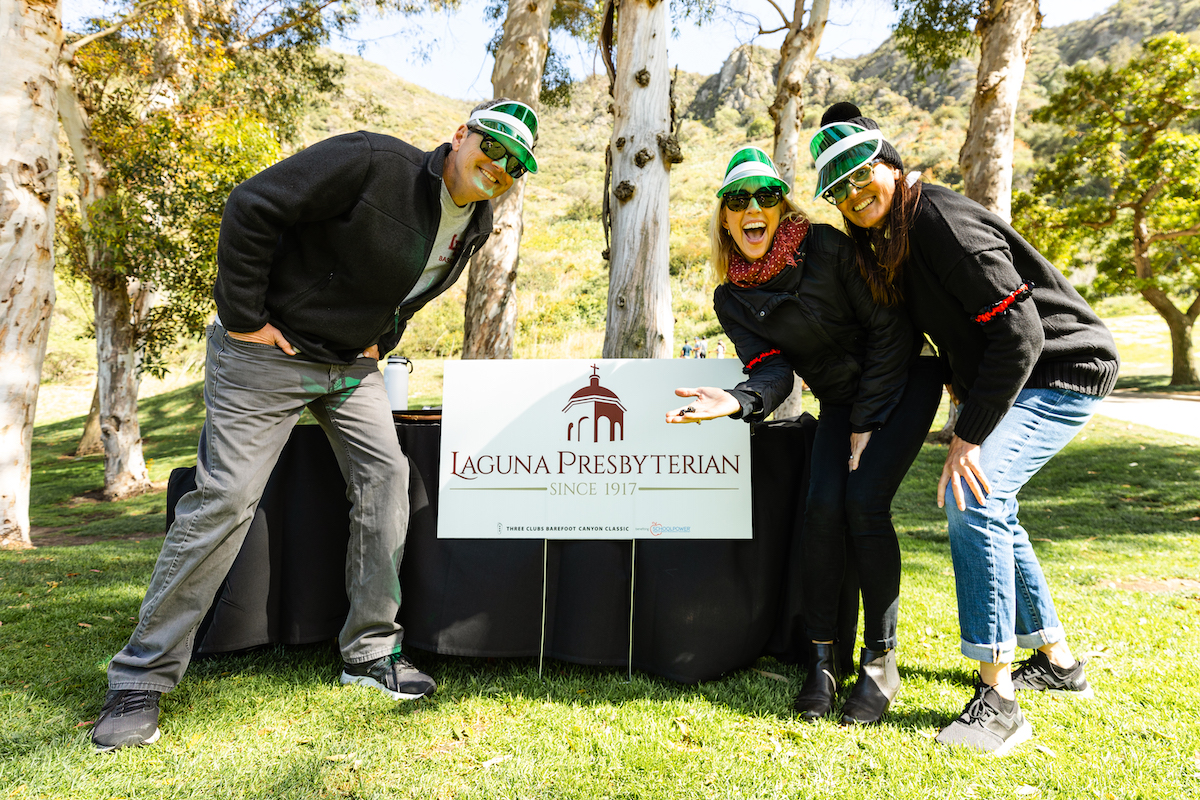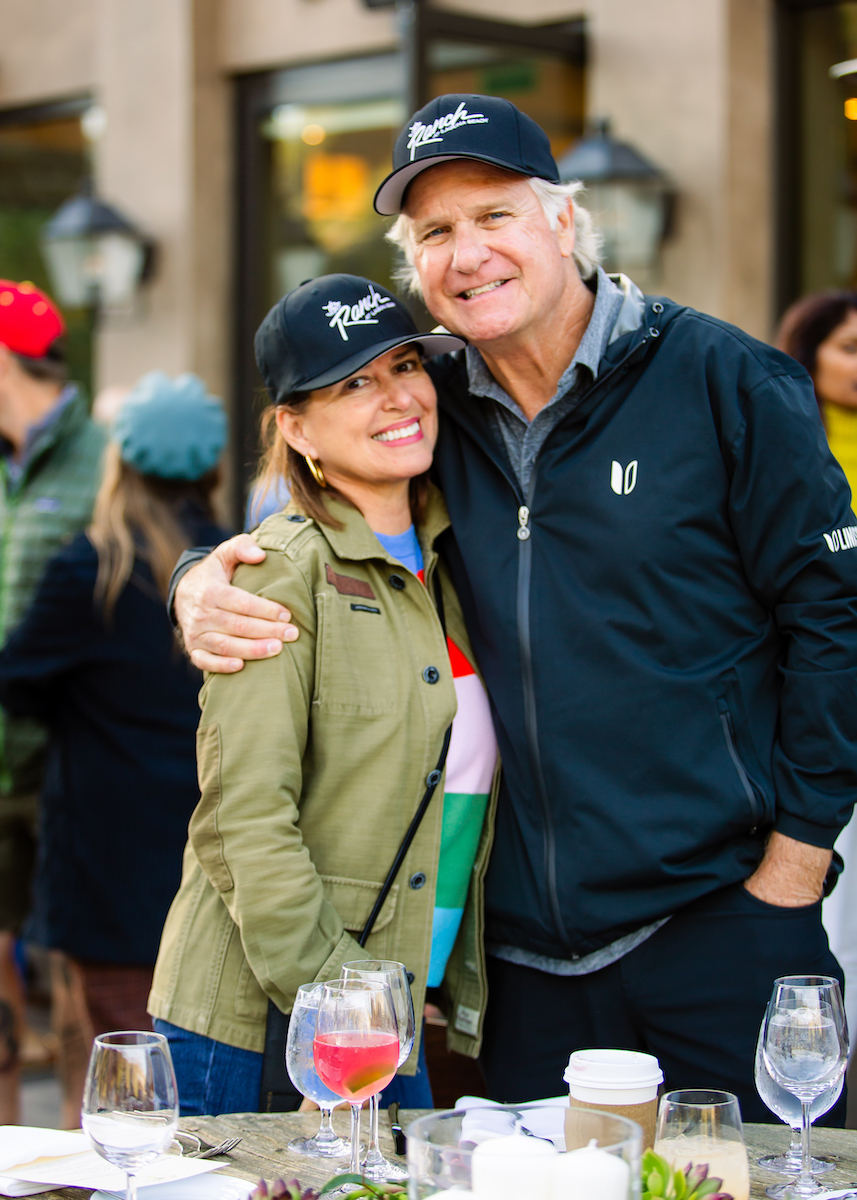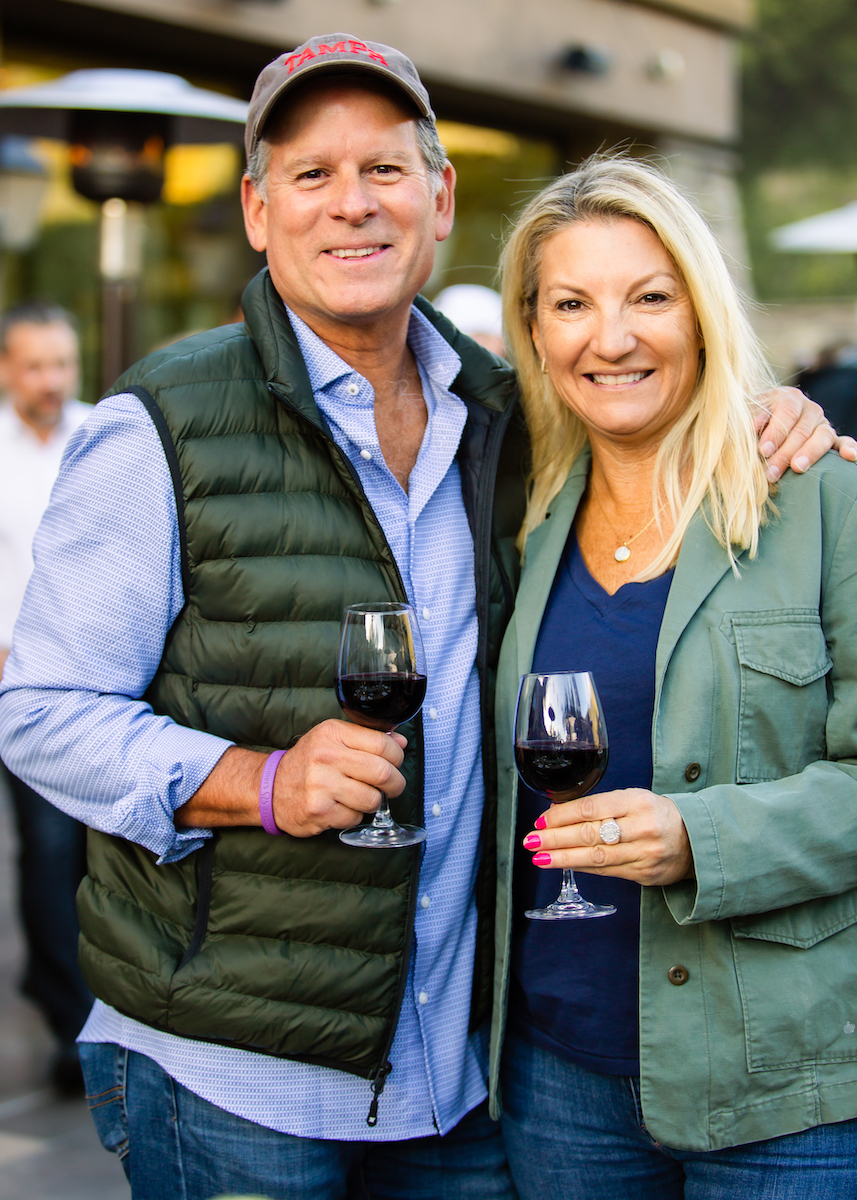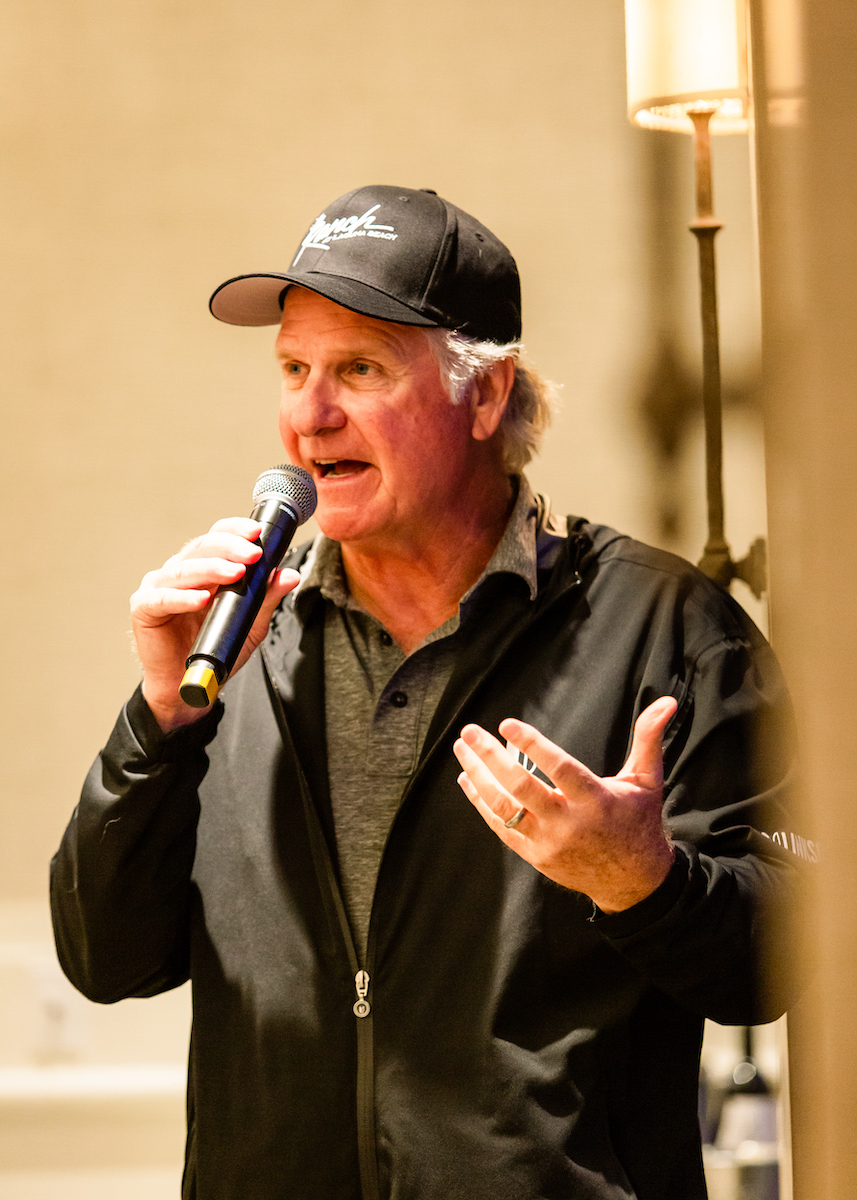 Tournament sponsor and LBUSD parent Andrea Ballesteros and her team at Ballesteros Real Estate Group hosted the 5.5 hole, where golfers competed in a chipping contest for a gift basket of swag from The Ranch's pro-shop and a selection of award-winning Comisario tequilas. "We are so grateful to be a part of the Barefoot Classic. The event and everyone involved are laid back and ready to have a great time and support our schools," she said. "It truly is like hanging out with your closest friends for a great cause!"
Following golf, the party continued on the patio, where golfers and dinner guests gathered for a cocktail reception that included tequila tasting by LALO and live music by Shawn Jones.
"What a wonderful experience for LALO to be able to support SchoolPower and engage with such an amazing community of people," said LALO co-founder and CEO Jim McDermott. "We couldn't have been more proud to participate and already look forward to next year."
A plated barbecue dinner and dessert buffet rounded out the casual celebration, which included a give-away of harvest boxes filled with an abundance of fresh produce grown at the Ecology Center in San Juan Capistrano.
As in past years, lifelong Laguna resident and longtime SchoolPower supporter Mark Christy took to the podium and served as auctioneer for a spirited live auction. Bidders competed for a "stay and play" experience at The Ranch's exclusive Treehouse, full and half-day packages for The Ranch's kids' golf camps, two 16th hole passes for the Waste Management Open in Scottsdale, tickets on the private Napa Valley Wine Train, a two-night getaway to the Montage Big Sky, and a custom Hobie surfboard.
Special thanks to hole sponsors Meital Taub Luxury Group, Ballesteros Real Estate Group, Alexander Imports, Laguna Presbyterian Church, Farmers & Merchants Bank, Fredric H. Rubel Jewelers, Mobile Health, Monique Brown – FirstTeam Real Estate, the Draper Family, and SALT vine, as well as event sponsors The Ranch, Hobie, LALO Tequila, Montage Big Sky, Docent Brewing, and Candice Dartez Photography,
Proceeds from the event will benefit students in Laguna Beach public schools through SchoolPower. In the 2021-2022 school year, SchoolPower provided help to LBUSD students and local families through its Family Resource Center. It also funded over $100,000 in grants made to LBUSD teachers, coaches, and staff.