Monday, May 10, marked the fifth annual Three Clubs Barefoot Canyon Classic at The Ranch at Laguna Beach, benefiting SchoolPower. The event sold out in record speed and generated over $45,000 to support Laguna Beach students through SchoolPower.
Eighty barefoot golfers kicked off the afternoon's festivities with a friendly nine-hole, four-person scramble competition. As in past years, players tackled some nontraditional shots, including teeing off with a softball bat, driving with opposite-handed clubs and the replacement of putters with a hockey stick.
"Kristin Bunn, Mette Hingel, Laura Sewell and I had the best time playing in the tournament!" said Kirsten Warner of women's winning team, Kiss My Putt. "We are the luckiest community to call The Ranch ours, along with SchoolPower! Having this tournament be the first SchoolPower event in over a year, people's enthusiasm to reconnect with each other and take part in all the festive experiences was at an all time high."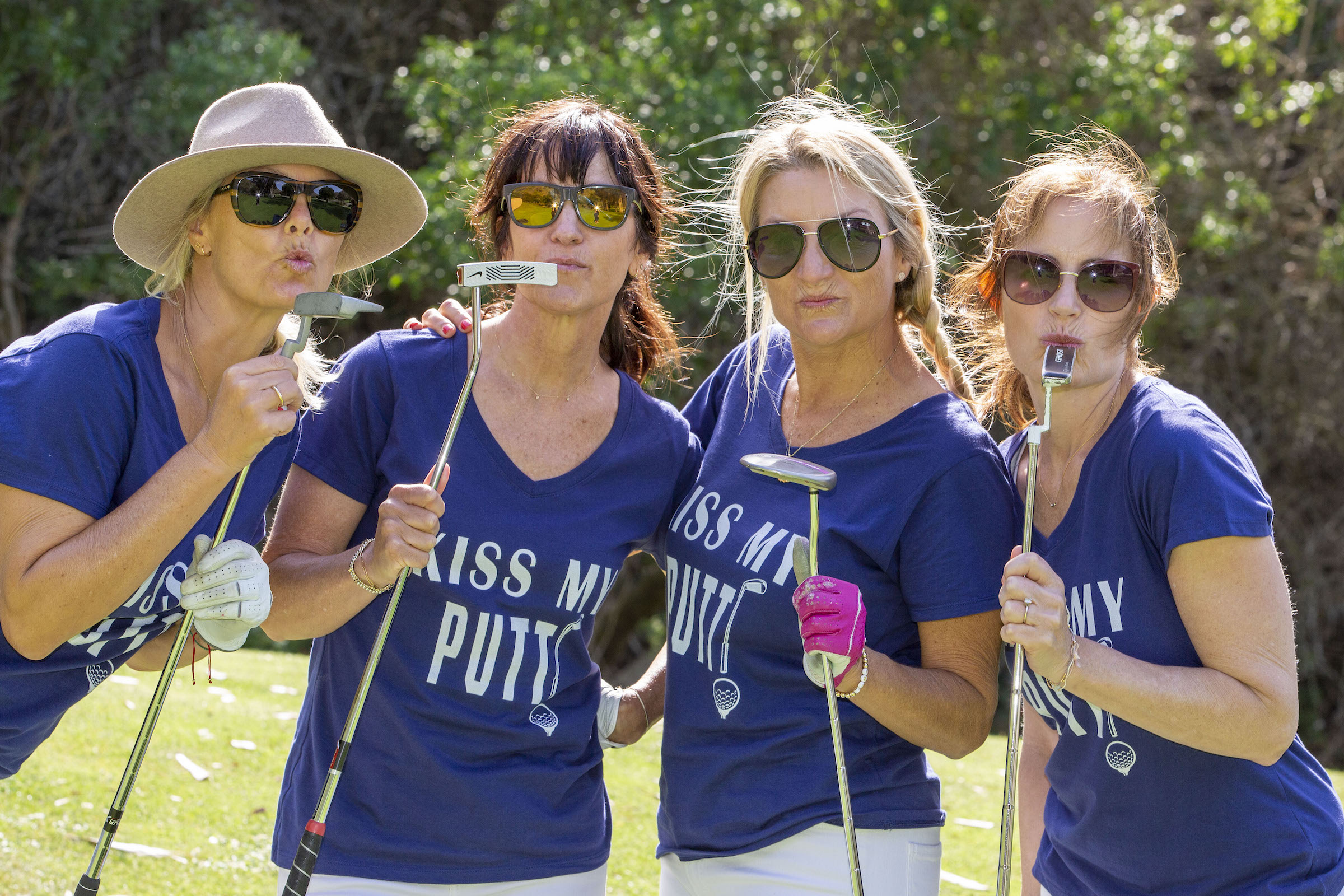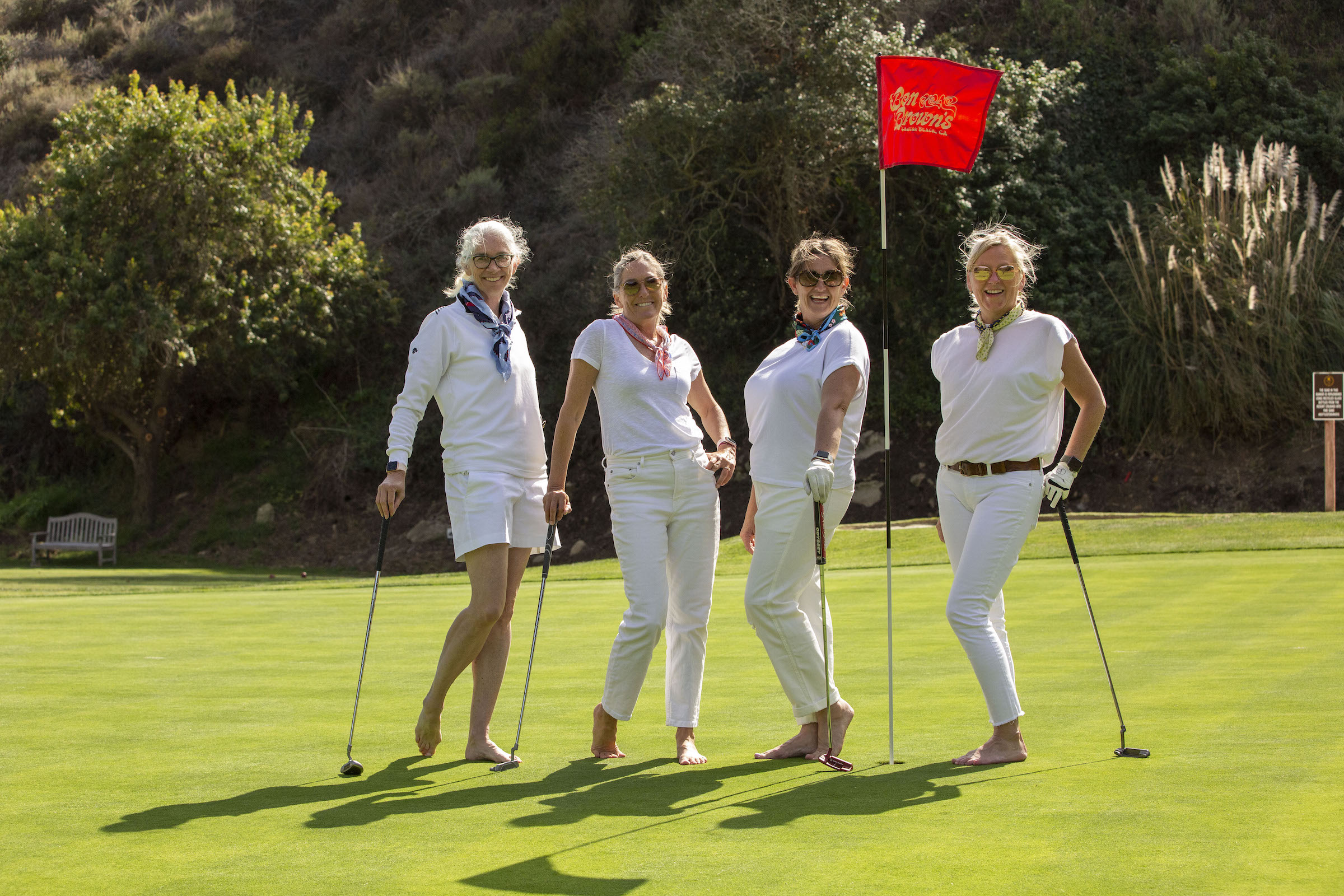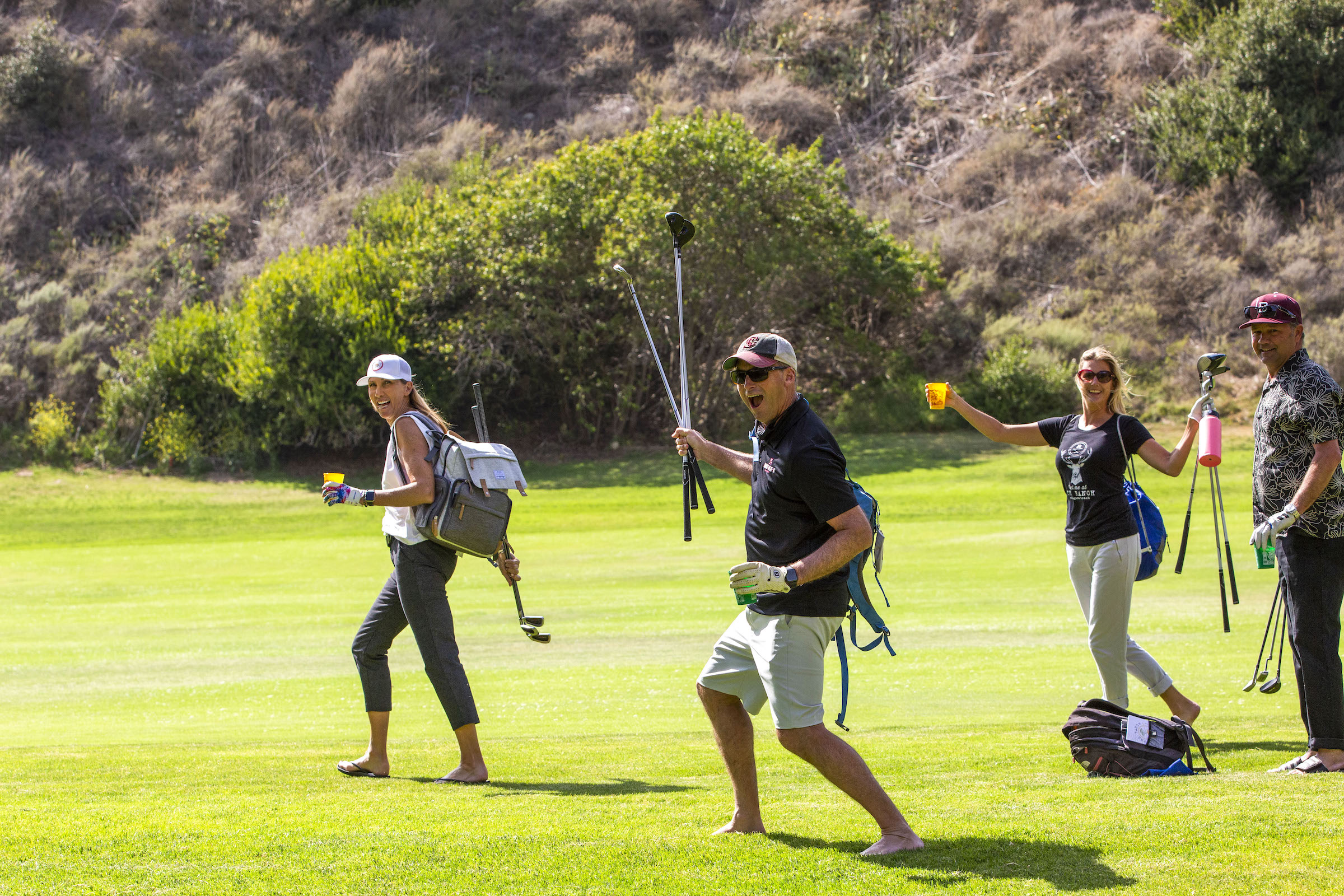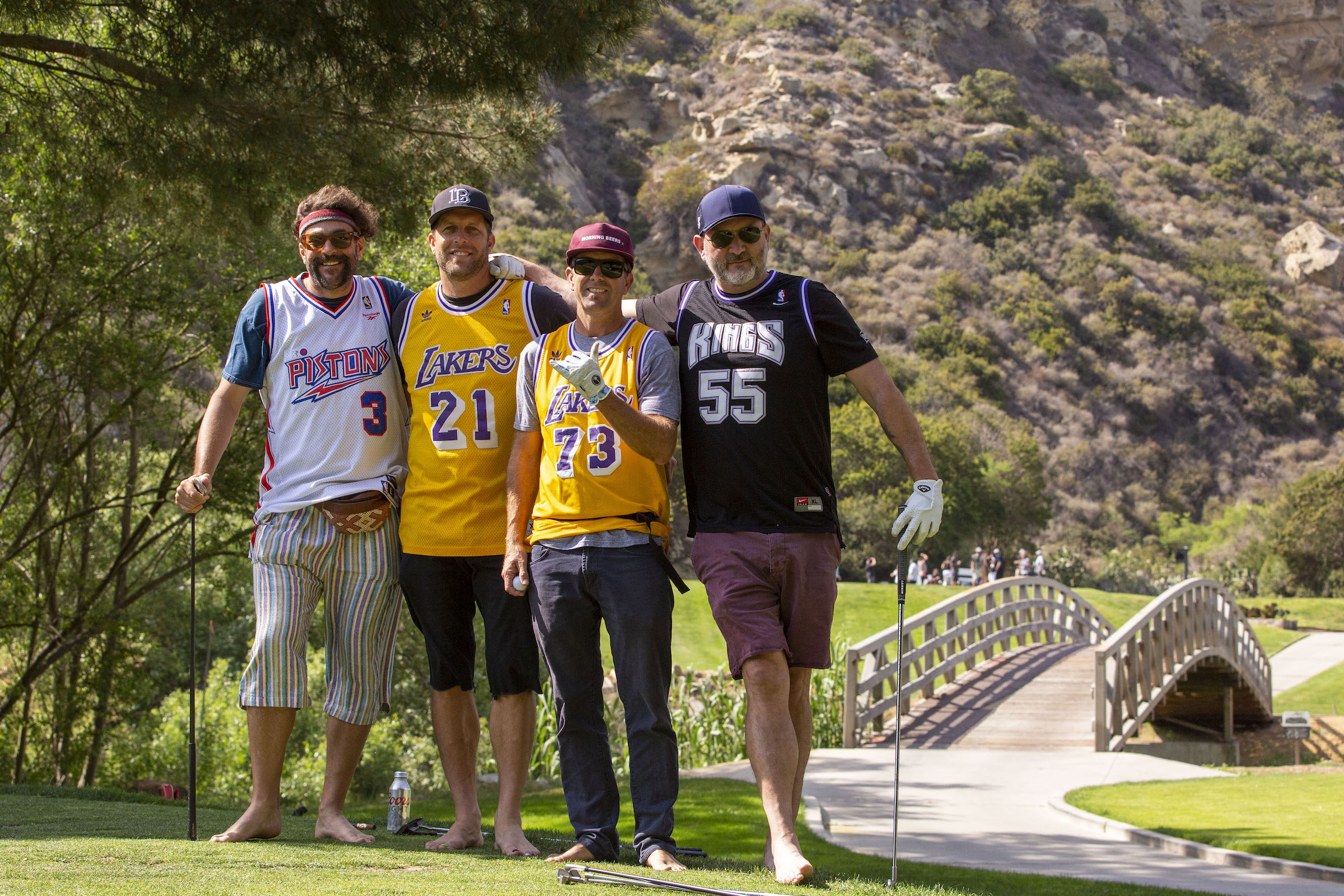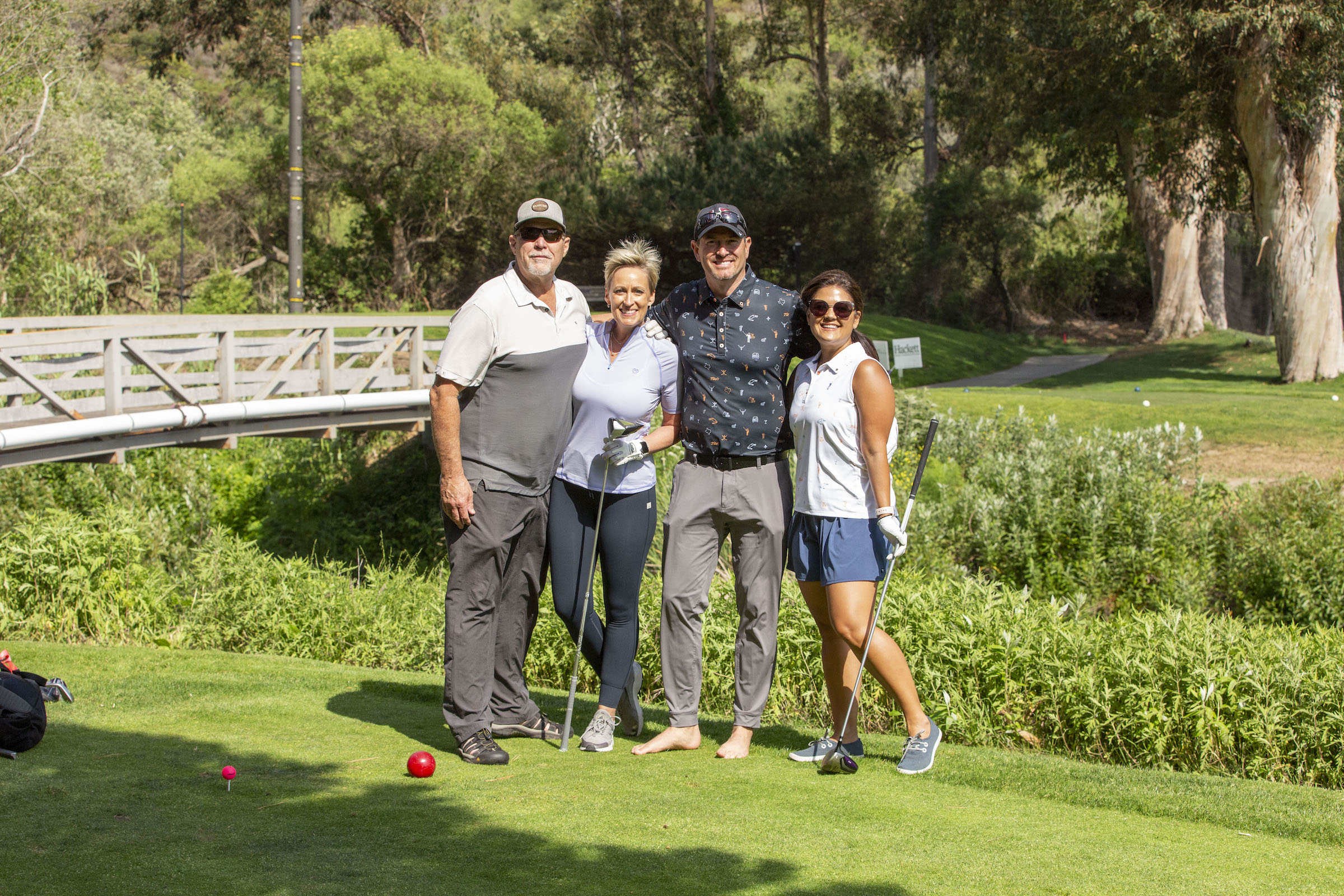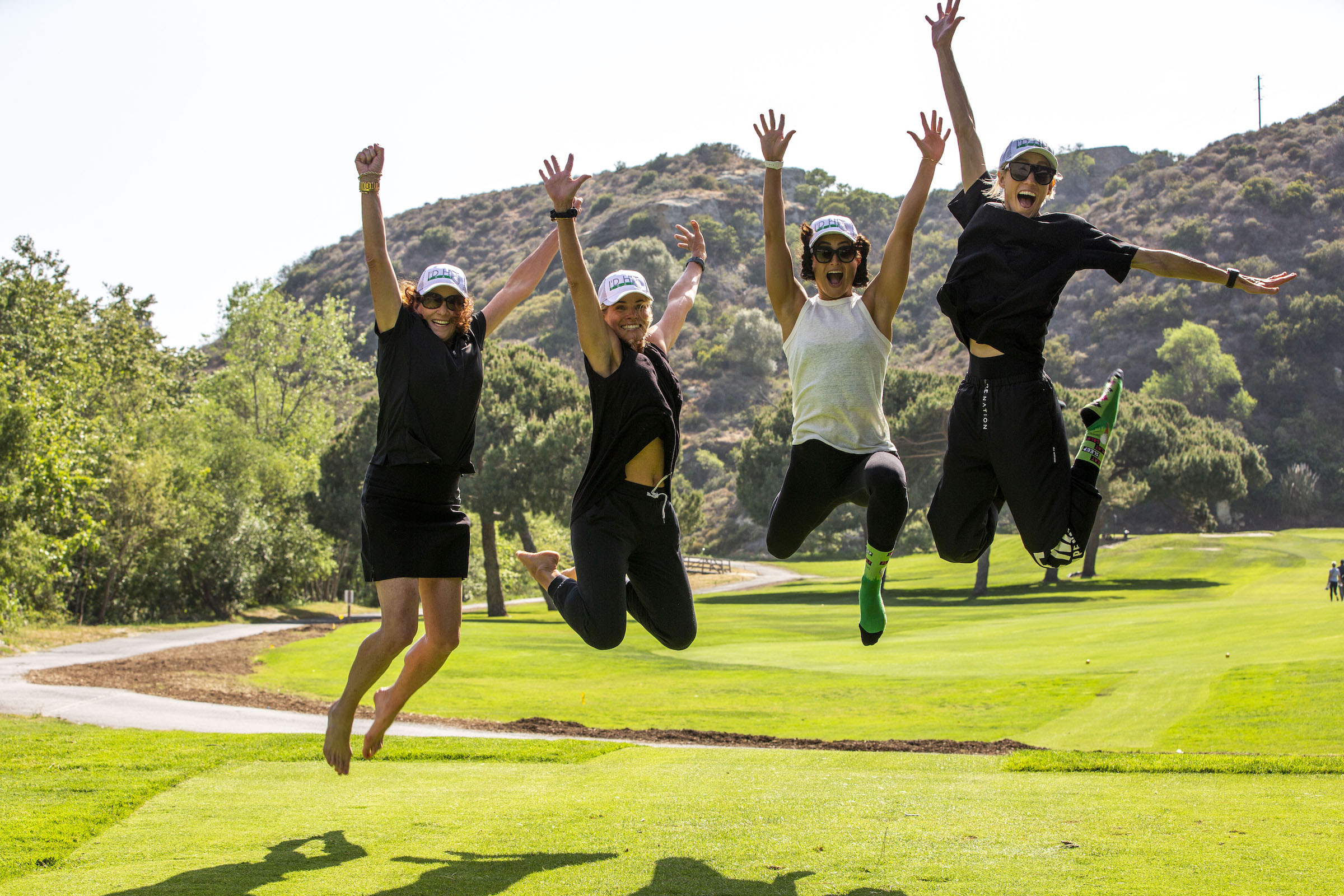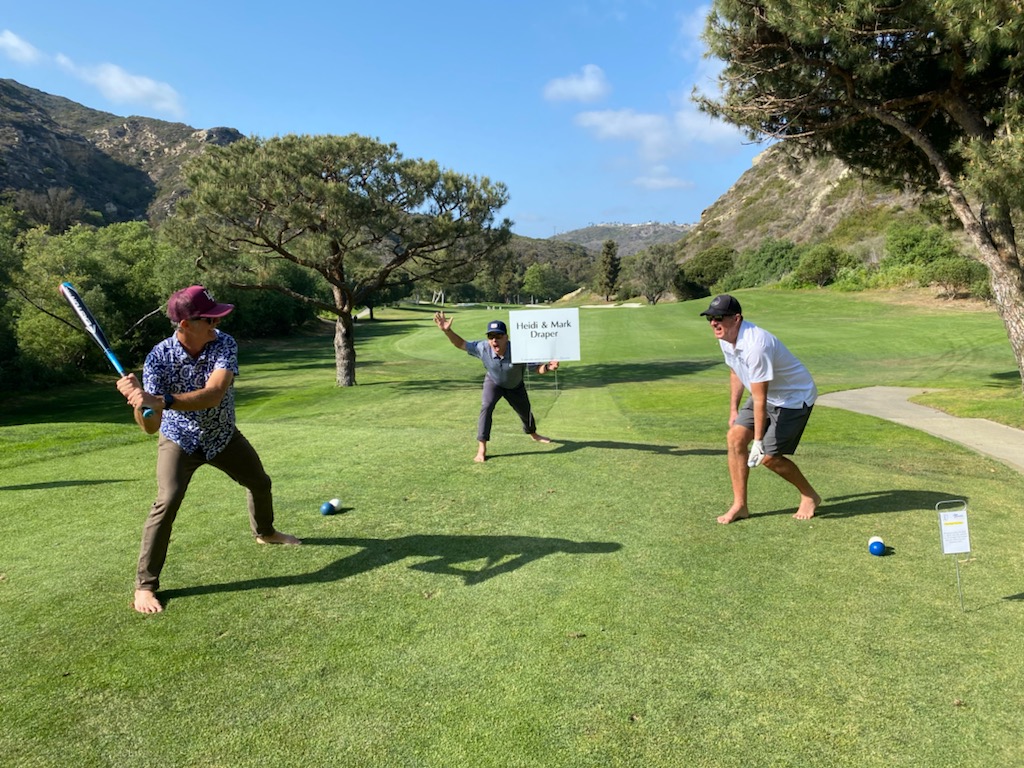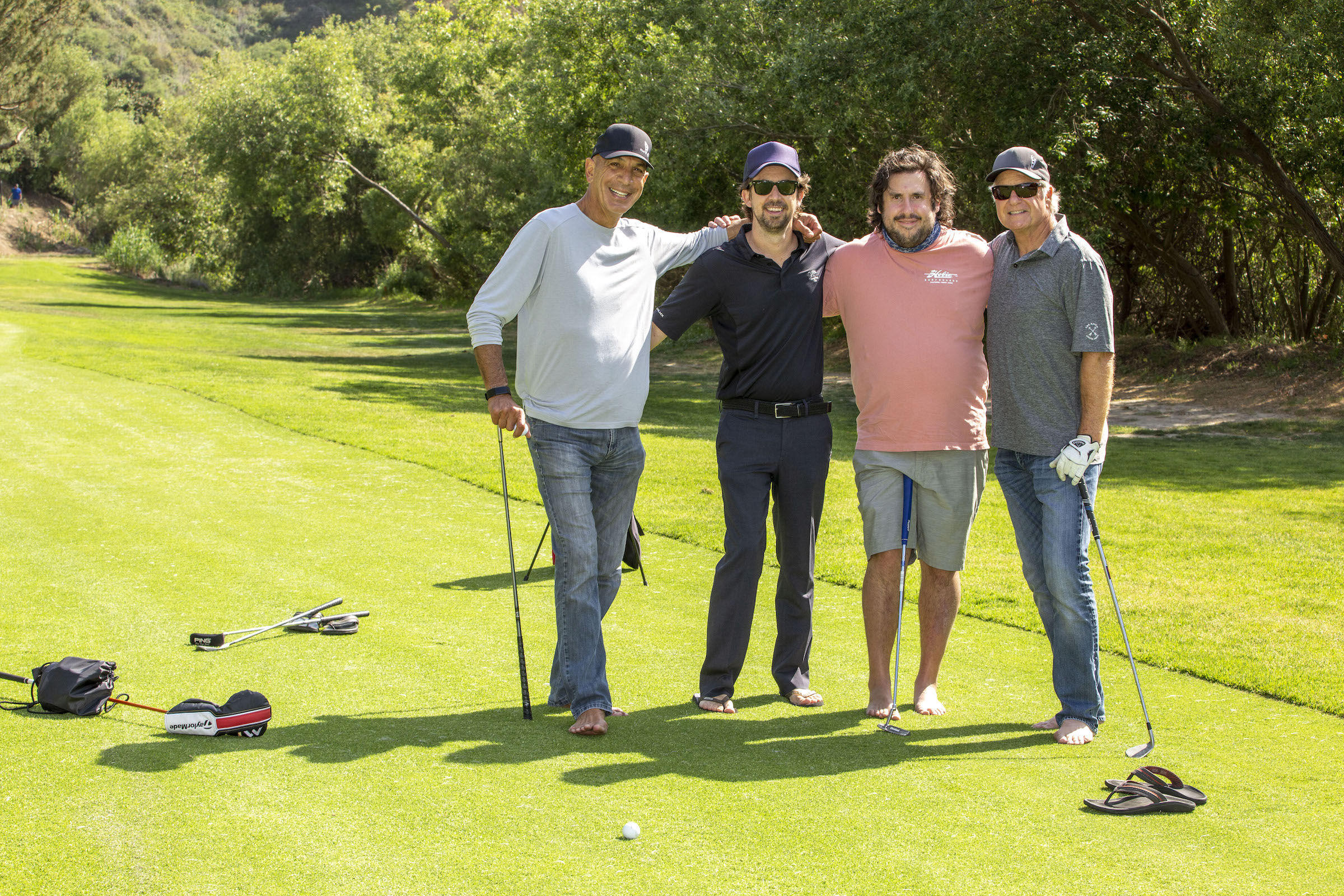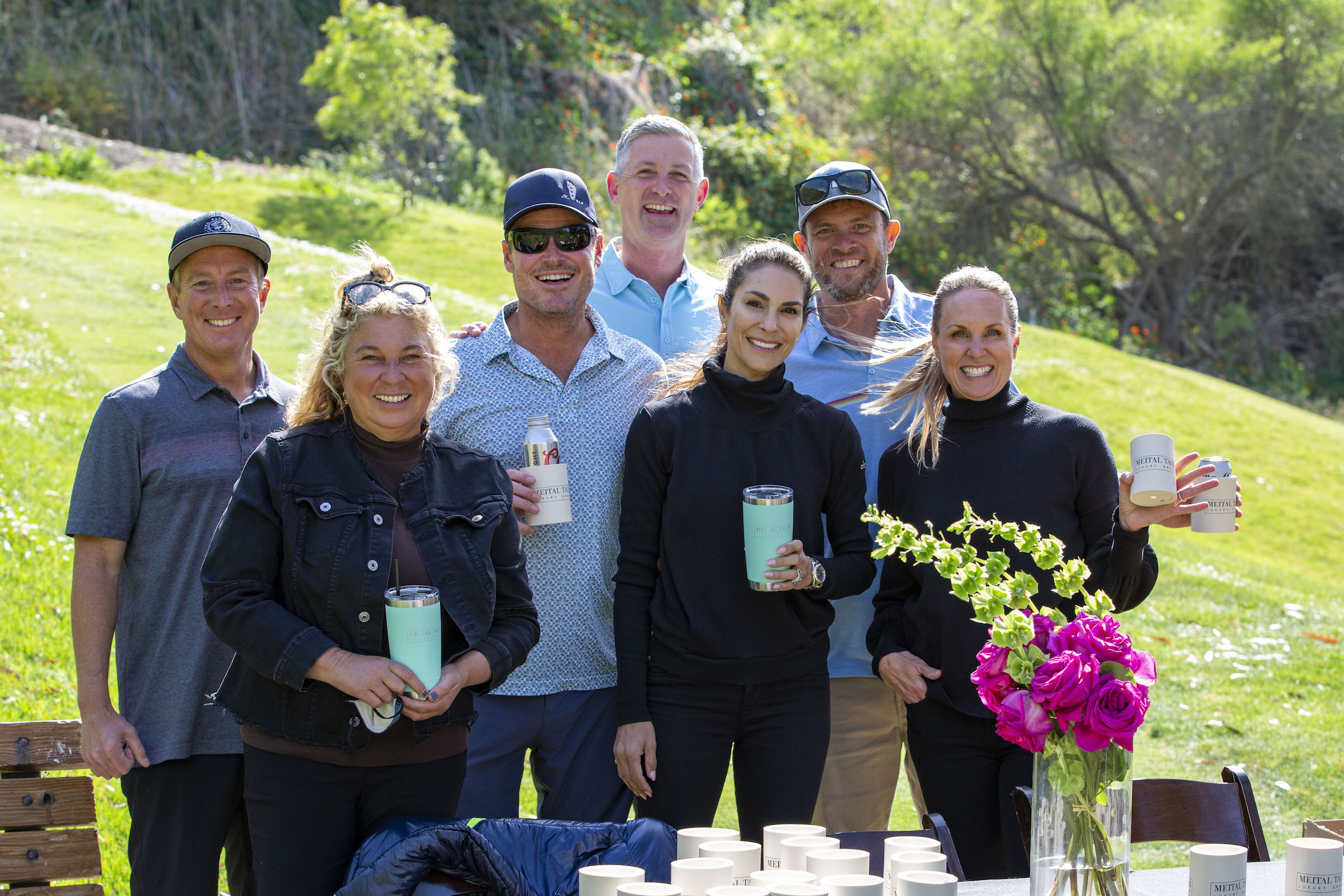 Tournament sponsor and SchoolPower trustee Meital Taub and her team at Meital Taub Luxury Group hosted the second hole, where golfers competed to win YETI tumblers. "Our team had a fantastic time at this year's Barefoot Classic. It was great to see our community having fun and supporting the great work SchoolPower does for Laguna Beach schools," she said. "We see firsthand the impact SchoolPower has on our local students and families."
Following golf, the party continued on the patio, where golfers and dinner guests gathered for a cocktail reception that included wine tasting by Argaux and live music by Zach Churchill. A plated barbecue dinner and dessert buffet rounded out the casual celebration. "The setting at The Ranch was gorgeous, the food incredible and the live auction entertaining and successful," said dinner guest and SchoolPower trustee Katie MacGillivray. "We are truly grateful to belong to an organization that works hard to give back to our community while having fun in the process. We look forward to being involved in the years to come!"
"As somebody who grew up in Laguna, I also really enjoyed seeing many old faces as well as meeting many new ones," said golfer Brad Berberian. "The whole event encapsulated the great sense of community that we are blessed with here in Laguna."
As in past years, lifelong Laguna resident and longtime SchoolPower supporter Mark Christy took to the podium and served as auctioneer for a live auction. This year's auction items included a "stay and play" experience at The Ranch, tickets for four on the private Napa Valley Wine Train, an autographed Mike Trout baseball bat courtesy of the Angels Baseball Foundation, a diamond necklace from Fredric H. Rubel Jewelers and a custom Hobie surfboard. The evening ended with bidders facing off to win a Fender bass signed by Green Day founder, vocalist and bassist Mike Dirnt, who gave an impassioned speech on the importance of music education before opening up the bidding frenzy.
Special thanks to hole sponsors Meital Taub Luxury Group, Fredric H. Rubel Jewelers, Ballesteros Real Estate Group, Mobile Health, Esse Law, Laguna Presbyterian Church, George FJ Hill Insurance, Hackett Bonds & Insurance Services, GreenPACE Capital, Heidi & Mark Draper, and Spectator Technologies, as well as event sponsors Nosotros Tequila, Argaux, Docent Brewing, Martin Ray Vineyards & Winery, and Bianchi Winery & Tasting Room.
Proceeds from the event will benefit students in Laguna Beach public schools through SchoolPower. In the 2020-2021 school year, SchoolPower provided help to local families in need through its Empowering:Families initiative. It also funded over $100,000 in grants made to LBUSD teachers, coaches and staff.